HAHAHAHAHA. →
I love Disney. Creativity unending. (P.S. Click above. It's a link. :)
Bittermelon
I haven't posted in a long time. Sorry, everyone Josh. So hello again, reader (Josh). I really need to get this off my mind, because it's frustrating me. And I don't usually stay frustrated for long. About a week and a half ago, I heard about a job opening for the Global Business Center at school. I happened about this information through a simple conversation with a girl that I...
"But God's idea of a fast is less about what we're against and more..."
– Jen Hatmaker, Seven (pg. 57)
Things I'm Sure Of
1. Wow. I'm so glad I'm here. Of all the many places I could be, like at the foot of the rolling mountains of Wenatchee or under the faithful sun in Kenya or surrounded by the serene waters of Shuswap or in a simple apartment in Shanghai, I'm glad I'm here. Just sitting in a dorm room, quiet melodies playing through earphones, untouched by anxieties, on a Saturday morning, tumblring, thinking...
"I have driven myself mad, and lost many nights of sleep thinking about whether..."
– A good friend, who is called Haley by her kids
Things I'm Unsure Of
1. Romantic relationships involve an interesting balance that I don't know much about. I think it usually is a question of am I letting go of my own desires and letting God or am I chasing God's call for me with relentless pursuit? At what point is it about me and at what point is it about pursuing God's call? In thinking about balance, there is no line to cross or definition to...
Emmanuel
We wonder why He came as a baby. We expect that since God is so grand, he would've come down as some extravagant ruler or arrived on a flashy flaming chariot just to prove himself and announce that the Messiah has come. That's how we'd get the job done. Or something along those lines, right? Be obvious and show your power to everyone, we'd say. But instead He came out of a womb, as a baby, just...
1 tag
The Things I Would Say To You
1. I would totally call you my best friend here at college, but you probably have lots of those already. So I'll just be one of your many friends then. Thanks to tumblr I can be your close friend from afar. Also, you're hilarious in a way that makes me more calm. 2. It fascinates me how some people come into your life for such a short period of time. And that's just how it's meant to be. It...
timorleste: In French, you don't really say "I miss you." You say "tu me manques," which is closer to "you are missing from me." I love that. "You are missing from me." You are a part of me, you are essential to my being. You are like a limb, or an organ, or blood. I cannot function without you.
#Thankful
This Thanksgiving weekend has been so much better than I expected. I kicked off the end of classes by going downtown to feed homeless people. The experience in itself was fascinating. Some of the impoverished people I encountered were unappreciative, some had accepted their situation, some had given up on believing they could get out of poverty and off the streets, some had eyes glazed over from...
Change the World: The truth →
agirlchangingtheworld: "And the truth is that these are only the children I know, in a very small fraction of a very small country. The truth is that there are children like this all over the world, sick, starving, dying, unloved, and uncared for. The truth is that the 143 million orphaned children and the 11 million who starve to death or die from preventable diseases and the 8.6 million who...
Who is like the Lord? You took me from the ashes. ...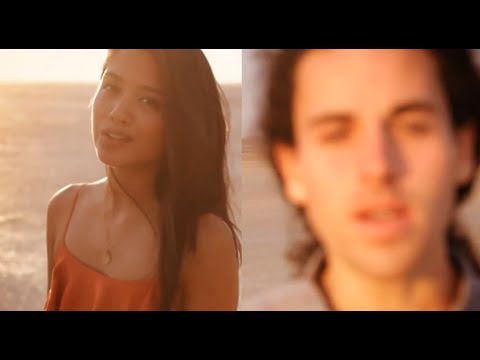 "And blessed is she who believed that there would be a fulfillment of what was..."
– Luke 1:45 (ESV)
Why Today Was So Good
Office hours with my TA and friends included some clarifying of questions, funny international relations jokes, and deep family history stories Chilling in my cluster lounge with wonderful people from my FIG that I am so blessed to be in a group with, who I can study and laugh with Grabbed lunch with a girl who I have come to know because God has brought us together with the most unexpected...
The Balance of the World
Isn't it interesting how when we don't think things can change, we settle for less? We become fine with the injustices and allow them to be perpetuated. We decide that things are this way, were always this way, meant to be this way, and are best staying this way. There's no better solution, so let's just settle for what we have now. There's no need for improvement,...
"All I want from you is to trust me with what little you can, and grow in loving..."
–  Wm. Paul Young,The Shack (pg.183)
Keep Moving Forward: Reassurance →
houseboatslove: After a long, exhausting, and fulfilling few hours I slowly walk out and into the hallway. My ears pick up a tune. Instinctively I know it's a Christian tune. But my common sense grabs a hold of my heart. I'm just confused, it doesn't make sense. As I continue taking off my future career's clothing - I know.  J  e   s   u    s  rings throughout the hall. So I wander over to the...
Who I Want To Be Again
Someone who strikes up a conversation with the person right next to me. Someone who focuses solely on the person I'm talking to. Someone who doesn't have expectations for how a person should be and shows no favoritism. Someone who is not jealous of others being more social. Someone who gives and doesn't expect anything back. Someone who is overflowing with thankfulness and...
"She knows who she is. She just forgot for a little while."
– Donald Miller, A Million Miles in a Thousand Years (Pg. 54)
Watch
Cutest, most whimsical song ever! Cover of "The One You Say Goodnight To" by Kina Grannis
"And then he gives me a smile that seems so genuinely sweet with just the right..."
– Suzanne Collins, The Hunger Games (Pg. 72)
2 tags
Dear Lord
I almost spelled Kirby. Anyway, It was actually really good. Thank you. Amen
1 tag
Dear Lord
I thank you for this friend. Who is making tofu and my favorite mushrooms. FOR ME. Please bless this food (so I don't die). Amen
Falling Up: Significant →
bumblytumbly: Leave comfortable. Live significantly. I'd be lying if I said this phrase hasn't been haunting me for the past few days now. It's written on my white board and on the inside of my eyelids. My dreams have echoed it, and somewhere inside me, this phrase has been ringing out, to the point that I think I might go crazy with the sound. Leave comfortable. Live significantly. I went to...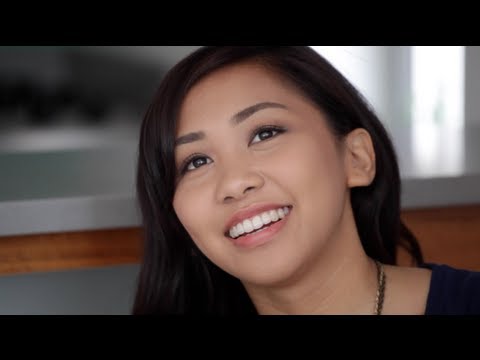 "If it's never been done before, maybe it's because God was saving it..."
– Steven Furtick, Pastor at Elevation Church (NC)
"It would always have been better to obey the Writer, the one who knows the..."
– Donald Miller,A Million Miles in a Thousand Years (Pg. 87)
Homeward
Calm, serene, green. Surrounded by trees that reach toward the heavens. Skirt blowing, unsure if it's the breeze or the movement of my steps or a combination of both.  Thoughts flow freely here, undeterred by the constant stream of information from social media, television, radio. Even music sends messages. It's here that the air is crisp and my ideas are clear. You can feel the wind...